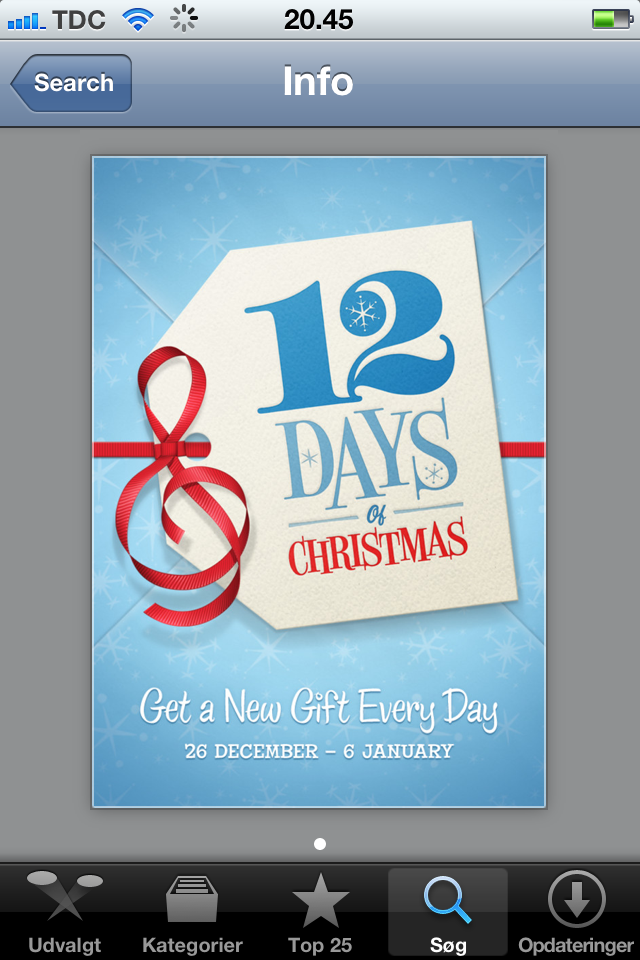 Skal du have en julegave fra iTunes? Så kan det være du skal downloade denne app. iTunes har lovet, at der i 12 dage fra den 26. december vil komme noget du kan downloade.
Download app'en iTunes – 12 Days of Christmas her
App kan både downloades til iPhone og iPad.